"Practice Time 2:00pm - 3:15pm
If anyone bothers, Jab, jab, punch."
Champ



Location

3-5 Long Life Town

Time

2:00PM-3:10PM

Risk

1 heart

Drops

80z

Hobby

Cross-punch

Age

20
Boxer that is an Underground Residents next to the cross walk.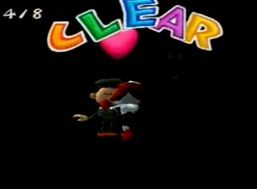 ---
How to kiss-
3 Long Life Town between Batayan's and Undasura Park. 2pm - 3:10pm (1) He'll start punching near the light pole. He'll Viva after a long punch combo which looks explosive.[1]
His Photo Album caption reads "Adrian! Adrian!", a reference to the Rocky series of movies, as the titular character Rocky Balboa's wife is also named Adrian.