Welcome To Long Life Town!
"Oissu!"
Welcome to the Chulip Fandom Wiki! Wanna learn how to kiss the girl of your dreams?
So far we have 80 articles, each one dedicated to archiving all the information there is to know about the charming game created by Yoshiro Kimura. This is a collaborative project that anyone can contribute to! Let's encourage a community that'll work together to dedicate more love to Chulip.

That means the editors of this wiki have kissed 80 time(s) in their whole life.
They could do better. Keep trying and become an editor with a strong heart.
~The next goal is 16 kisses.~
How To Help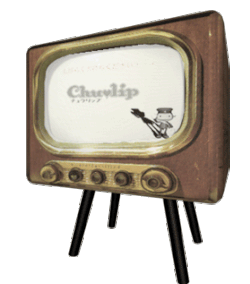 Not sure what to do to help?
If you have any questions, please feel free to ask ren! We are learning together.
Community Love Letters
Looking for updates by admins? News and more? Check out this neat section. If you wish to make your own announcement blog that's related to Chulip, Onion Games, and/or our community, feel free to add the tag "important blog" and it should come up here!
So we meet again. Here's our first and quick update.
You might notice a few changes around here... To be brief, I've successfully adopted the wiki! So now we can really start to clean up. You might notice we have Message Walls now, which make MUCH MO…
Hi guys! It's me, ren! First I want to say... I've been noticing a little more active people here and there... Thank you for your work so far!
I'm assuming a couple of people were inspired to help thanks to Wayneradiotv. Which honestly, it's the same…